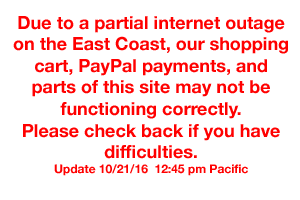 Looking for dress blues larger than size 48?

It's a very frequent request, but unfortunately a size 48 is the largest we're able to get for an enlisted dress blues blouse.

The best options we've been able to find so far are:

| | |
| --- | --- |
| 1. | If you're close to a size 48, a tailor should be able to take out a 48 slightly. You'll need to check with your local tailor to see what they are able to do and what they would charge. |
| 2. | Buy two blouses and have them combined by a tailor in to one blouse. This is a hard one to recommend since it's expensive. The price of two blouses plus the cost of a tailor making a new blouse from the parts. We've had a few people do this, but have not heard back on how it worked out. |
| 3. | Find a tailor that can custom make one from scratch. We looked in to it, but could not find material that matched the official blouse exactly, and did not want to risk providing something that wasn't 100% correct. It's technically also not official. |

If you have a recommendation, or idea, or know someone who was able to get a size larger than 48, please let us know.